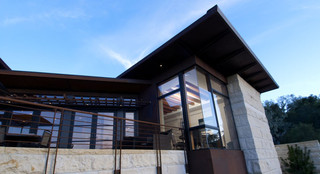 When you are choosing how to add cheer and effect to your room, consult our detailed window guide! We've put together basic descriptions, pros, and cons of each style to guide you through a sometimes overwhelming process.
Skylight
The skylight can be a dramatic statement or a cheerful addition to a room. However, the ventilation area is usually less than 30%, and the windows should be set on curbs with metal step and counter flashing.
Pros: Can be remote-controlled and coated to minimize exposure to UV rays, good for attics, sunrooms, and modern homes.
Cons: Must climb to roof to clean.
Gliding/Slider
Mostly used in modern or contemporary homes, a gliding window has at least one component that slides horizontally to allow ventilation.
Pros: Easy to open, doesn't project outward so good for walkways and patios, fixed screens can be added, large enough for evacuation.
Cons: Only one side opens at one time.
To read the rest of this article, visit our houzz page..